Conquerors Battle in a Tough League Game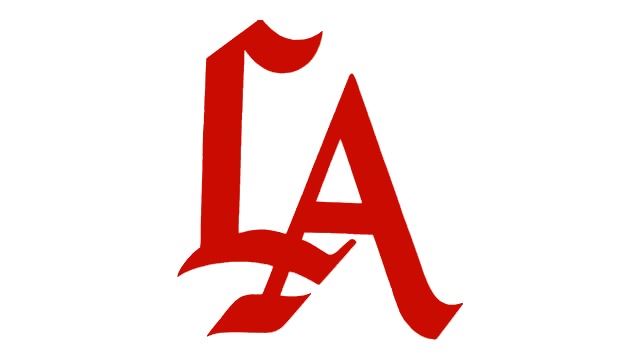 Damien Alvarado
October 4, 2018
The Los Altos Varsity football team started league play Friday night vs the Diamond Ranch Panthers. This game was a dog fight between the two teams as they both had successful run attacks.
The Conquerors have lost the last three games, but are in no need to panic because it has come against some of the top ranked schools in the valley. Two of those games were heart breakers but the team has a clear mind and brought all they could in tonight's matchup vs the Panthers.
The Conquerors defense struggled early on as the Panthers drove down the field, running zone and quick comebacks. Eventually Los Altos stopped Diamond Ranch on their own goal line, on fourth down, which gave the Conquerors more momentum going forward.
Senior Guard Jordan Porras said, "The defense struggled early on but we made adjustments along the way which allowed us to hold them at the goal line which was huge for us."
Los Altos quarterback, Davey Hacegaba, hit sophomore Zedikiah Rodriguez on an 80 yard pass down the side line, but was caught by D.J. Shanks at the Panthers seven yard line. After three consecutive plays of what could have been a touchdown, the team had to settle for a 20-yard field goal by Senior Kicker Yony Lemus which gave them a 3-0 lead with 39 seconds left in the first quarter.
Senior Joel Garcia said, "It was tough not getting the ball into the end zone but the offense did their job by getting points on the board, we just had to take what we can get and move forward."
The first touchdown for the Panthers came by the hands of Shanks who scored on a 20-yard catch from Cade Miller with 8:28 left in the first half. The Conquerors final touchdown came at the hands of sophomore running back Zedikiah Rodriguez off of a 3-yard toss from Hacegaba for a 10-7 lead.
Garcia said, "There was a break in the defense because we did not follow our assignment, we have to do a better job by holding one another accountable and making sure we all do our job. When one guy messes up, we all do."
Los Altos struggled to get anything going after the half falling to the Panthers 23-13. The Conquerors will face Walnut on Friday October 6, at 7pm. The team will be ready to roll against the 4-2 Mustangs, as it will be their homecoming matchup.
Porras said," We need to do a better job on finishing our drives with touchdowns, we cannot just let great drives turn into nothing or only three points."