LAEU Members Say Goodbye to Marching Band Season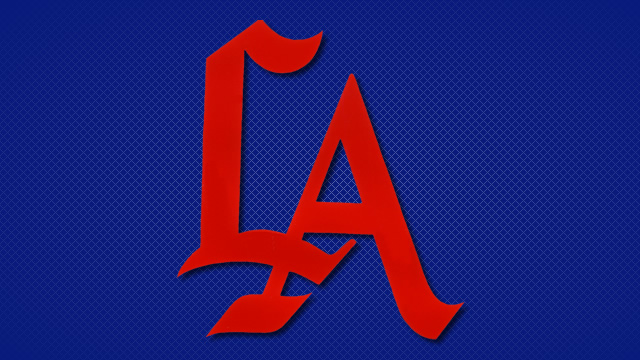 Briana Trujillo
November 15, 2018
Despite all the hardships made from members and staff, they lied in 18th place. In order to qualify to the Southern California School Band and Orchestra Association, bands must be placed 12th or higher under their division.
This year's field show was West Side Story, being entitled "Maria." The Los Altos Entertainment Unit had a setback due to lack of fundraising which resulted in losing two tournaments.
​LAEU was under the 4A division and were able compete infour tournaments: Baldwin Park High School Tournament, Glen. A Wilson Tournament, Los Altos Tournament, and Ramona High School Tournament.
Both drum major, Daniel Rios and band director Jay Laging conducted the band throughout the Oct.20 performance. In their first tournament, LAEU played their entire show unlike many other years.
Freshman Ismael Santacruz said, "I was so nervous. I felt all these feelings, like nausea but I also felt really excited. When we first lined up, like I said, I was nervous, but with all the band members and Laging comforting each one another, I felt like a family so I felt a little less nervous."
Waiting for their first tournament to come, incoming freshman were gaining the experience of playing on an unfamiliar football field in front of judges, causing emotions to fluster.
Santacruz said, "During the performance, I knew I had to do the best I can. My emotions were proud and happy because our band had gone such a long way and it felt good to experience that with them but with a crowd as well. Hearing the crowd cheer meant we entertained them and it was an amazing sensation."
​The tournaments resulted in getting a score of a 67.5 and being placed fourth under the 4A division.
​Clarinet Section Leader Jackie Sandoval said, "I'm very proud on the energy that was produced on our first tournament performance. Our score was actually very high for it only being our first tournament. For the next 3, I'm confident that we can increase it."  
The Oct. 27 Glen A. Wilson High School Tournament was the LAEU's second tournament of the season. The heat of the day affected the energy produced during their practice.
​Junior Emily Rodriquez said, "During our practice, no one was locked in our rehearsal, myself included, because of how hot the weather was and how fatigued we were."
Despite the heat, LAEU kicked off their performance, resulting in impression by the members.
​Senior Briana Tercero said, "We did better than expected. However, it shows our growth. I feel like we accomplished a lot in a week. Now we truly need to accomplish more visually."
​The awards contributed the placements of divisions from 1A to 5A. They first stated the placements for Axillary, known as color guard, and the unit was placed fourth out of all units.​Fortunately, the band was placed second out four bands and scored 73 points, earning a six point increase. Out of all bands under the 4A division, the unit was so far placed 16th.
​Rodriquez said, "From where we stand now, with how rehearsals go and the actual mindsets of each individual, I'm not sure. There are some who thoroughly enjoy the show and other that could care less about their performance. West Side Story has truly won my heart over and I really hope we can work hard to make it to championships."
Multiple bands across southern California walked their way into Los Altos High School to perform at the 50th anniversaryfield tournament: World of Pagentry. Entertainment Units, the size of 20 people to 100 people all gathered to perform their field show on November 2, 2018.
​LAEU was required to perform. Under the rules of SCSBOA, if bands perform at their own tournaments, they cannot place, however, their scored may count over championships.
​Sophomore Amy Liu, member of the Glen A. Wilson High School Entertainment Unit said, "I enjoy watching Los Altos' field show. Every time I hear them play, it always makes me want to dance."
​Awards started soon after the last band, Baldwin Park High School, performance. All the bands stood in an arch, nervous and excited to see their placements and scores. The scores ranged from high 60's to low 80's. Despite the awards brought out, South Hills High School ended up winning majority of the awards. They took home with a sweepstakes of auxiliary and music performance.  
​Freshman Emily Orozco said, "The home tournament was a great experience especially as a freshman because being in marching band is all about teamwork and working together. On Saturday, we worked together to run the tournament smoothly and it was fun because I was with my friends."
LAEU and staff said farewell to marching band season bringing sadness to seniors who have been in band for the past three years.
​The last tournament, Nov. 20, determined whether or not the band was allowed to attend to championships. Despite all efforts, LAEU earned 18th place, which did not qualify them for SCSBOA championships.
​Senior Heaven Mendoza said, "I have learned championships would've been a great thing for all of us but it wasn't necessary. I was able to walk away from this knowing that I was satisfied with how hard every single person of the unit work and how much time and precision went into this show. The biggest win was we gave it our all and we always strived for the best could've reached, and that's all that truly mattered. No trophy could ever amount to that specific feeling I have."