HOSA Donates To Adopt-A-Family Program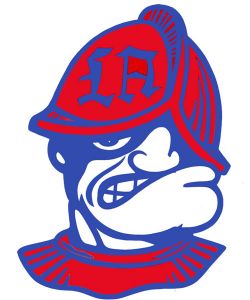 Megan Hackbarth
December 14, 2018
Los Altos' Health Occupations Students of America (HOSA) Organization team is donating through the Adopt-A-Family Program to help children in need.
HOSA is a nationwide organization whose mission is to promote health awareness and educational opportunities toward the empowerment of future leaders in the field of global health. Los Altos' HOSA takes an extra step and has been involved in contributing to a local charitable programs.
The donations are a yearly tradition in this the Los Altos HOSA team. They volunteer and raise money for other causes as well, but they place special focus on the Adopt-A-Family program. This year, they are donating gifts to six children living in foster homes.
Sophomore Isabella Zavala, "HOSA's goal of Adopt-a-Family is to bring joy and help people who are less fortunate. HOSA as a group comes together and purchases gifts for people."
HOSA has been collecting many items for the children to donate through the Adopt-A-Family program. The programs and the donors help many individuals by lifting their spirits during the holidays.
Zavala said, "HOSA as a group comes together and purchases gifts for people. The group tries to get exactly what they need such as everyday clothes and even toys or supplies for their favorite hobbies. As a community we could all come together to help those in need especially around the holidays by donating and spreading joy."
HOSA will be delivering the gifts to the children on December 10, 2018. The goal for this year's Adopt-A-Family was to personally meet each child and their families to deliver them their holiday gift.
Ordaz said, "The true meaning behind donating is help those families in need and support them in ways that they cannot support themselves. It is a great experience to help out families and help make children wishes come true on the holidays. The truth is we can help out these families and we should take advantage of that and do what we can for them."
HOSA plans to be involved in more charitable programs in the future with the goal of helping more people in need. They strongly believe everyone can take part in helping the community, no matter mow.
Ordaz said, "Others can help by taking up this program themselves and adopting their own family. Or even donating gifts to organizations such as HOSA who they know are participating in the program."
HOSA wishes to continue donating to the program and help as many families as possible during the holidays.