Boys Basketball Senior Night Witnesses History and Wins League Four Consecutive Years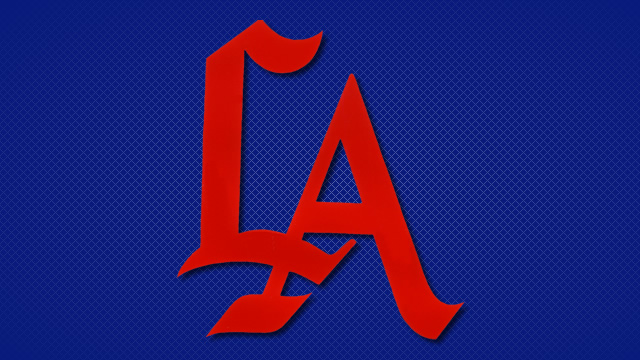 Douglas Lin
February 28, 2019
Last Thursday, our Los Altos boys basketball team and the onlooking audience witnessed history as Senior guard, Jarod Lucas, scored fifty-two point to become the all time leading scorer in Southern California. The Los Altos Conquerors defeated The West Covina Bulldogs in a 97 to 58 win while also putting on a show for the ecstatic home crowd.
By securing this win, they have become undefeated league champions of the Hacienda League. Our boys basketball team and program has won their fourth straight league title, which is rare among basketball programs and has never been accomplished here at Los Altos High School. Senior Isaiah Barcelo has been on the varsity team since sophomore year, there when the team won three of the four consecutive league titles. Barcelo said, "Man, it is pretty crazy because it is hard to win the league title four years straight. It requires the program to be consistently good as Seniors graduate leaving gaps that need to be filled." With seven Seniors graduated from the program last year, many players found themselves stepping up to bigger roles to win. "I remember when I never really got the ball. Now, as the point guard, I am in control of the pace and the tempo we play at."
The boys basketball team also witnessed Jarod Lucas' historic night as he scored fifty two points on the Bulldogs who did everything in their power to prevent that from happening. Senior Davie Areyzaga said, "He was getting double teamed the entire game and at the end, when he was two points away from scoring, they even triple teamed him, which was crazy." The Bulldogs tried to double and triple team Lucas, but to no avail as he broke the all time Southern Section scoring record, which Arezaga said, "It was just crazy. This is the first time I have ever seen such a game."
Lucas is officially the number one CIF Southern Section all-time leading scorer, scoring 3,285 points and having his jersey number "2" retired soon after. Lucas said, "It was  a blessing, especially with 2-3 defenders on me the whole game! I was glad to get the record before the playoffs. Now my teammates and I can focus on winning ball games." Lucas' talent for scoring and the team's ability to play together will be crucial in the next game. Lucas said, "It will be a big game for us and we are ready to face Crossroads again. Come out and support us in the Splash-Zone!"
As the boys dominate league opponents, win four consecutive titles, and break records, they look forward to their CIF matchup against Crossroads High School.