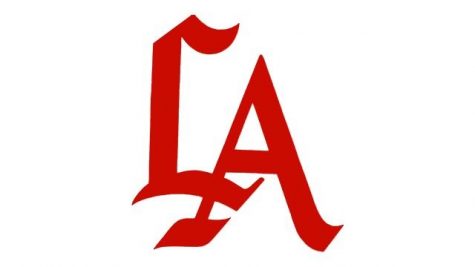 Los Altos High school started their first day back on August 9, 2017 on the football field. People say "high school years are the best years of your life". Well, this...
Jenni Rivera A Mexican Diva Whose Legacy Will Always Remain
February 15, 2017
Passengers Review: A Must See Movie
January 21, 2017
The Famous Carrie Fisher Dies at the Age of 60 Years Old
January 21, 2017
View All »
This summer, ASB and Renaissance made the move to their new rooms, A4 and A5, so they could have more...
On Monday, Head Coach Dale Ziola and three of his varsity captains attended the Southern Section's...
As the school year gets into full swing, Los Altos students of all grades are doing all that they can...
View All »
David Ayer's Suicide Squad is an outright precarious film. It need not be crowned as a pariah, as it basks in the glory of a series of films that persist in individually adding a...
August 18, 2016 • No Comments
View All »
SPORTS SCORES
Saturday, September 16

Girls Volleyball

Los Altos 2 - Northview 0

Friday, September 15

Varsity Football

Los Altos 25 - Glendora 41

Thursday, September 14

Girls Tennis

Los Altos 4 - Mark Keppel 14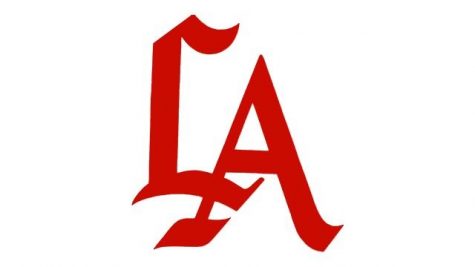 The Los Altos Conquerors faced off against Wilson Wildcats on Friday, September 1st. This game was important to the city of Hacienda Heights as both schools were looking forward...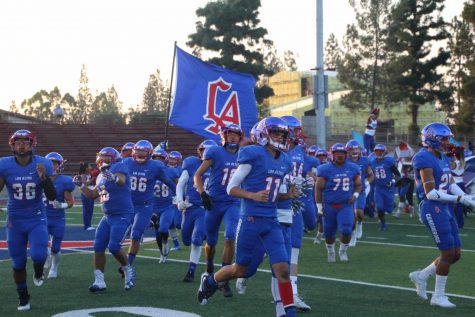 September 8, 2017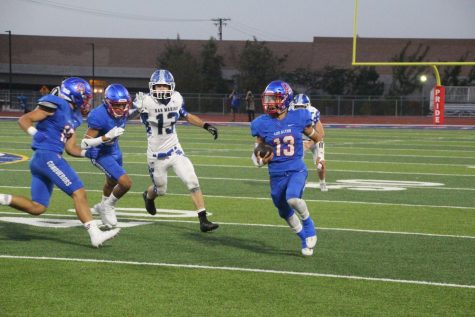 Los Altos Football Is Back and Determined
September 8, 2017
West Covina tops Los Altos on Senior Nights
February 23, 2017
View All »